Mold Remediation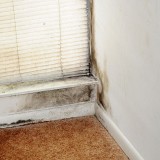 What you don't know and can't see can hurt you. Asbestos, mold and other contaminants can be hidden dangers in your home or office that could cause serious harm to your family, guests, or employees. We are licensed in the state of Washington for mold testing and remediation and are ready to help you.
Asbestos and Mold Solutions is:
We will have your building back to being healthy and serving you well in no time.
We provide mold remediation for the Tri-Cities (Richland, Pasco, and Kennewick) and surrounding areas including Walla Walla, Yakima, Sunnyside, Prosser, Benton City, Mattawa and Othello.