Mold Testing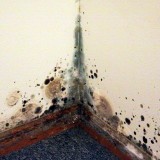 Worried about little tiny monsters behind your walls? Feeling tight in your chest or wondering why you seem to have year-round allergy symptoms? You may have mold in your home or office, and we can help.
We can offer:
Full service mold testing, remediation, and removal.
Follow up repair and restoration of your home or business.
Service deemed an insurance company preferred provider in the state of Washington.
24 hour, 365 day ANYTIME response. Try us right now! (509) 943-1104
We provide mold testing for the Tri-Cities (Richland, Pasco, and Kennewick) and surrounding areas including Walla Walla, Yakima, Sunnyside, Prosser, Benton City, Mattawa and Othello.